Xiaomi Mi Smart Space Heater S is an intelligent electric stove that reaches up to 2200W, so it is ideal for instant heating of spaces that comprise up to 46 m2. Buy the new Xiaomi product for home in order to bring heat on cold days. Thanks to its power of 2200w, it will quickly heat up your space, including remote control with your smartphone. ...view Specs
Overview
Minimalist design that works everywhere
Mi Smart Space Heater S is the perfect tool for your home. It has a minimalist design, is less than a meter wide, and very thin, which means that it works well anywhere in your home. It weighs only 5 kg and has built-in safety systems that switch off the heater in the event of a fall or possible overheating so you never have to feel unsafe to leave the product unattended.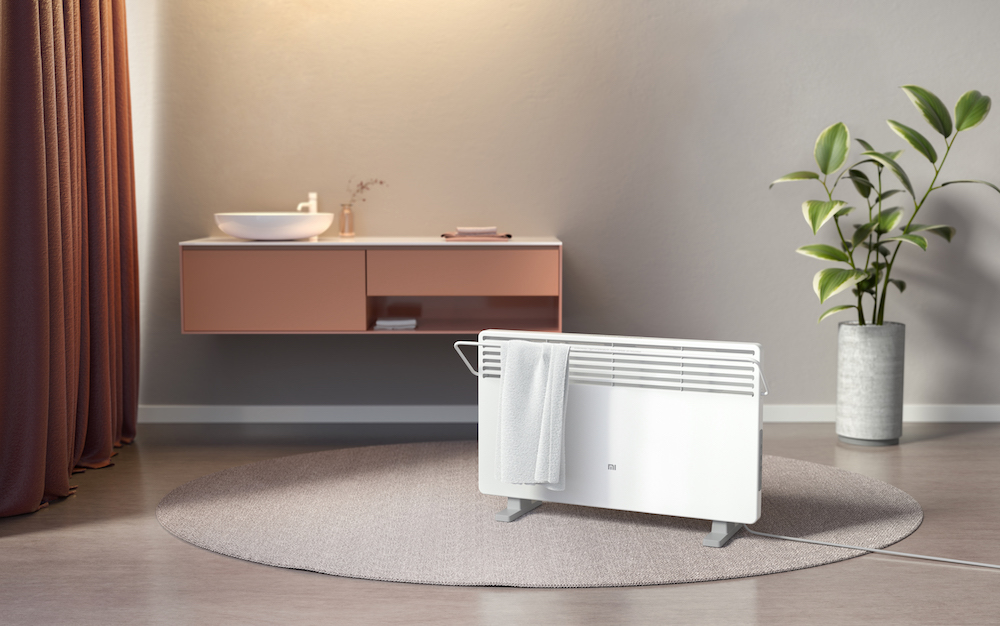 A smart product
It has very flexible controls on the side that are easy to access. There you can control the temperature, which comes in 6 different levels, switch the heater on and off and set a timer. With the help of your Mi Home app, you can also schedule when the heater will run, receive notifications of any changes, set a child clock, and other good features. For those of you who use Google Assistant or Alexa, it can also be controlled with voice control!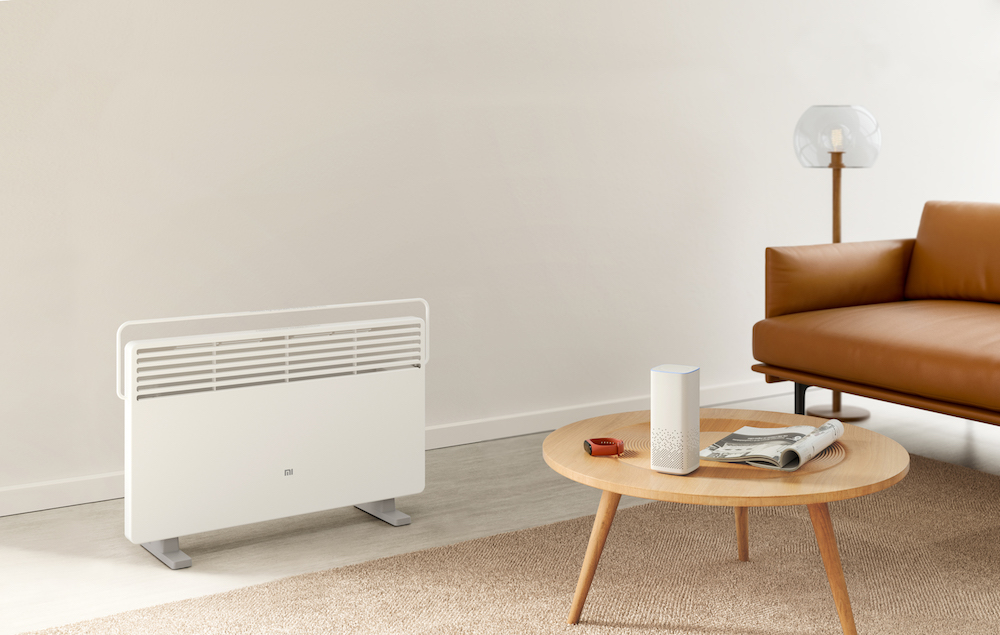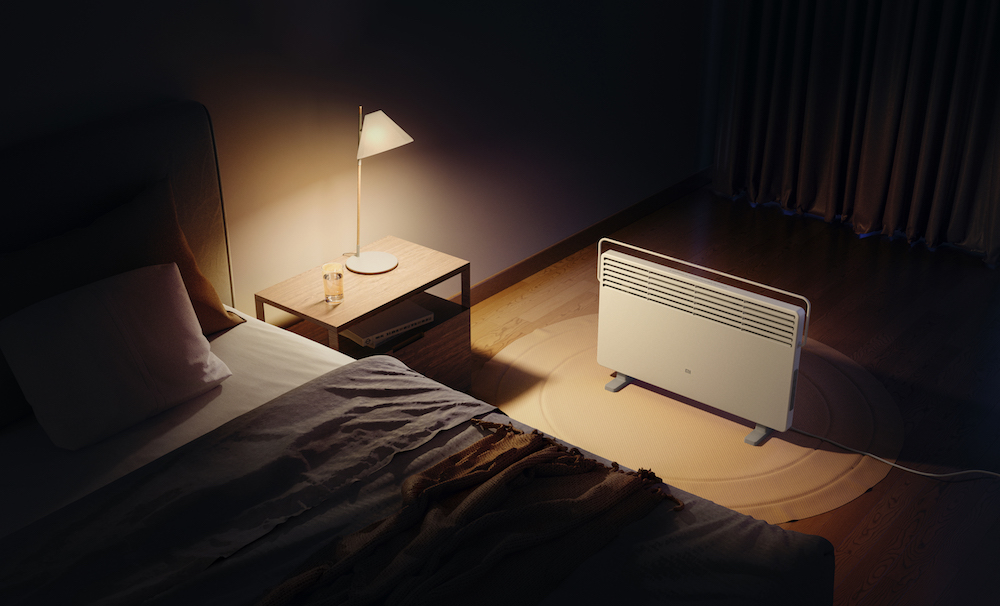 Specifications
SPECIFICATION
Type : Konvection heater
Rated power : 2200W
Power : 230V, 50Hz
Temperature modes : 18, 20, 22, 24, 26 och 28 C
Timer : 1, 3, 5, 12h
Connectivity : 2.4GHz Wi-fi
Size : 780*21*526 mm
Net weight : 5.7 kg
Included in package : Heater, Screws (x4), Screw tool, Foot (x2), User manual (English)
About this item
High power: xiaomi mi smart space heater s is an intelligent electric stove that reaches 2200W, so it is ideal for instant heating of spaces that comprise up to 46 m2. New Xiaomi product for home in order to bring heat on cold days. Thanks to its power of 2200w, it will quickly heat up your space, including remote control with your smartphone.
Silent technology: silent technology with natural air heating spreads heat evenly, without removing particles that can worsen allergy symptoms. On the one hand, the edges and corners are rounded to prevent injury from knocking; and their legs are non-slip. And on the other hand, it will be very easy to transport and store thanks to its light weight of 5.7 kg and its waterproof with IPX4 certificate.
Remote control from smartphone: connect my smart space heater s radiator via wifi and my home app and control it with your smartphone from anywhere. In addition, it can be turned on for several hours to heat the environment, raise and lower the temperature without performing any kind of movement, whether from the sofa or bed.
Constant temperature: choose the temperature you think suitable from the 6 levels available (18, 20, 22, 24, 26 and 28 °C), because thanks to the precise digital thermostat that integrates, the Xiaomi heater ensures that it maintains a constant temperature that adjusts to the preset level.
Operation mode: Its technology is designed to heat rooms quickly and efficiently, thanks to its stability, lightness, small size and good manageability.
Related Products
You may also like