Performance like no smartphone before it.Engineered to give you the flexibility to do more.16GB Ram | 256 GB ROMLong lasting dual battery 19.27cm (7.6") tablet like displayDynamic AMOLED 2XFlex Mode Camera ...view Specs
Overview
Folded, it's a phone. Unfolded, it's a tablet
Meet the phone that's changing the shape of the future. This cutting-edge smartphone puts powerful performance and a large immersive display all in the palm of your hand.
A subtle palette of sophisticated hues
The future of mobile comes in two rich colors —Mystic Black and Mystic Bronze. Pick black for a premium and timeless look. Or go for bronze to stand out in a crowd.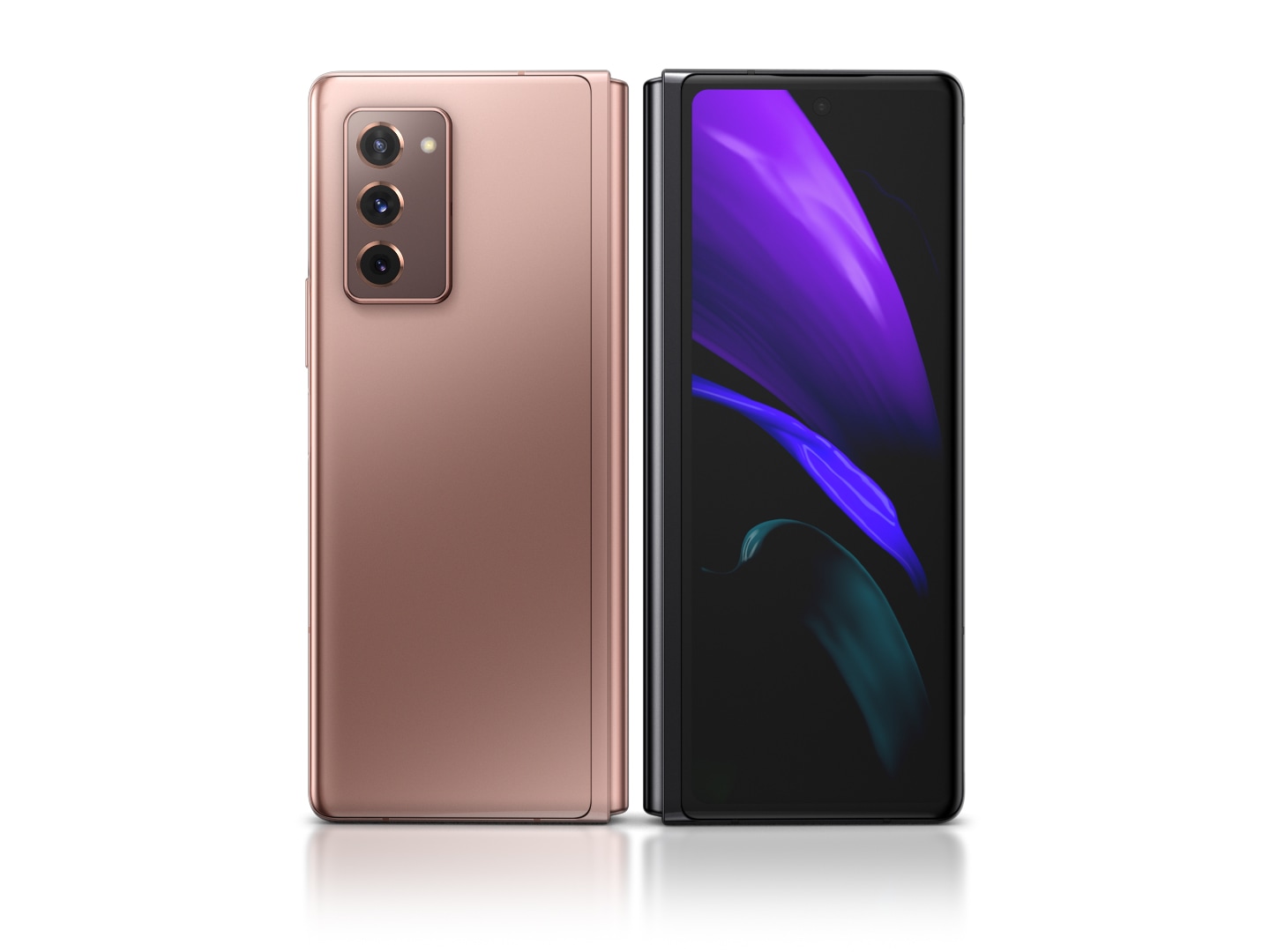 Unfold your view into a grander world
Made from Samsung Ultra Thin Glass, the 19.27cm (7.6") foldable display opens to deliver the rich colors of Dynamic AMOLED 2X.4 The screen emits less blue light, so you can unfold to a tablet-sized viewing experience and enjoy for hours on end, while minimizing eye strain.
Precisely engineered for incredibly smooth movement
Galaxy Z Fold2 5G's state-of-the-art hinge design delivers an impeccably fluid folding motion. The Hideaway Hinge is truly the most advanced mechanism for folding smartphone technology.
CAM technology (the basis of Flex mode)
Folding, unfolding, Flex mode — it all hinges on CAM technology that lets you lock the screen at a variety of angles
Find your angle
Flex mode lets you fold Galaxy Z Fold2 5G at an angle and hold it any way you like — or not hold it at all.2 Simply fold it to use Flex view on the Main Screen and make a hands-free video call with Google Duo. Or flip it to Cover view on the front to comfortably watch your favorite show.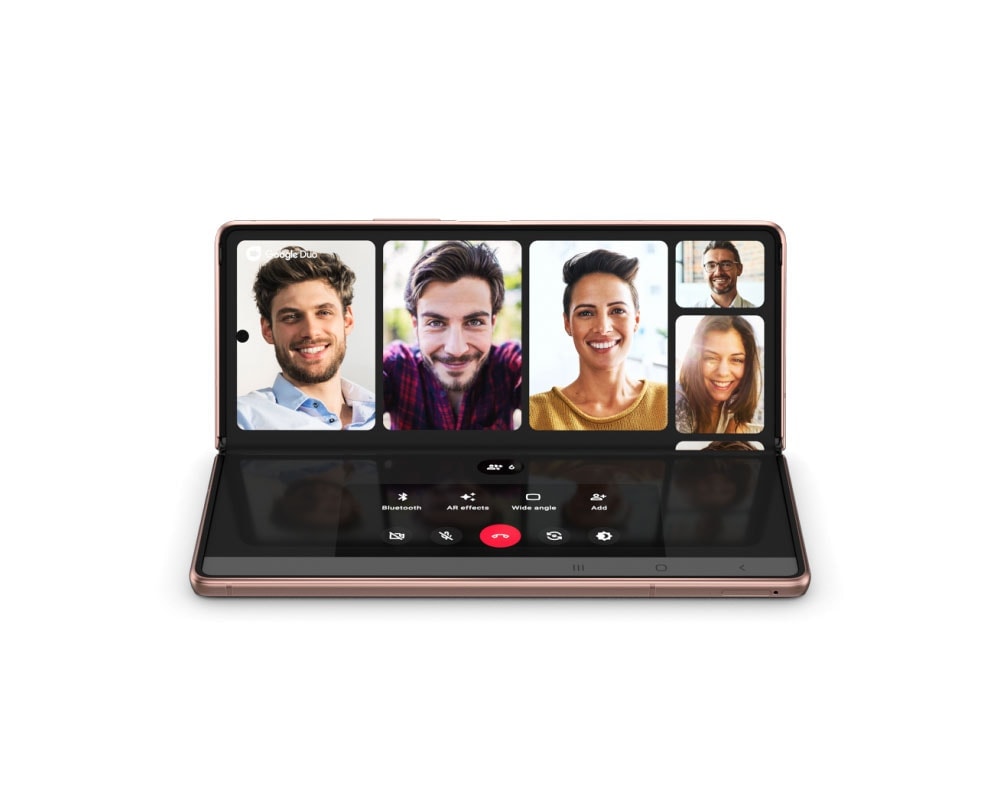 FLEX MODE CAMERA (a whole new way to capture)
Take photos and videos from angles that most smartphones can't — without extra equipment. Flex mode couples with Auto framing to make your vlogs hands-free while staying in focus.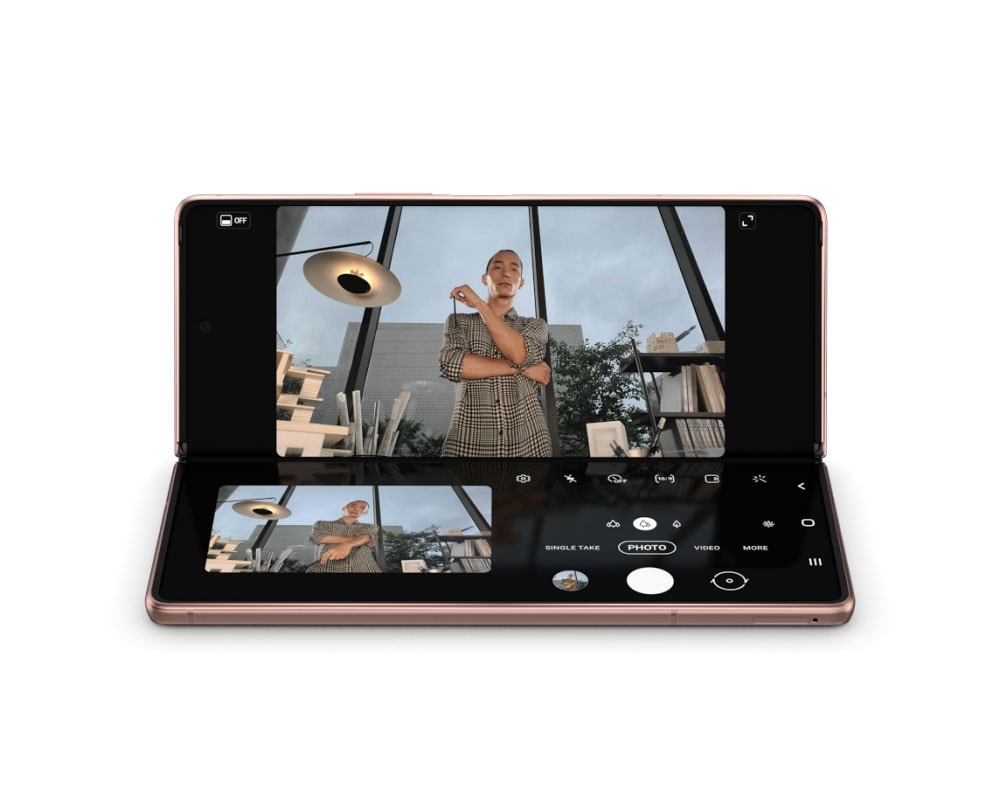 The seamlessness of unfolding
Open an app on the Cover Screen, then unfold to see it on the bigger screen with an optimized UI. The two displays work seamlessly to maintain app continuity.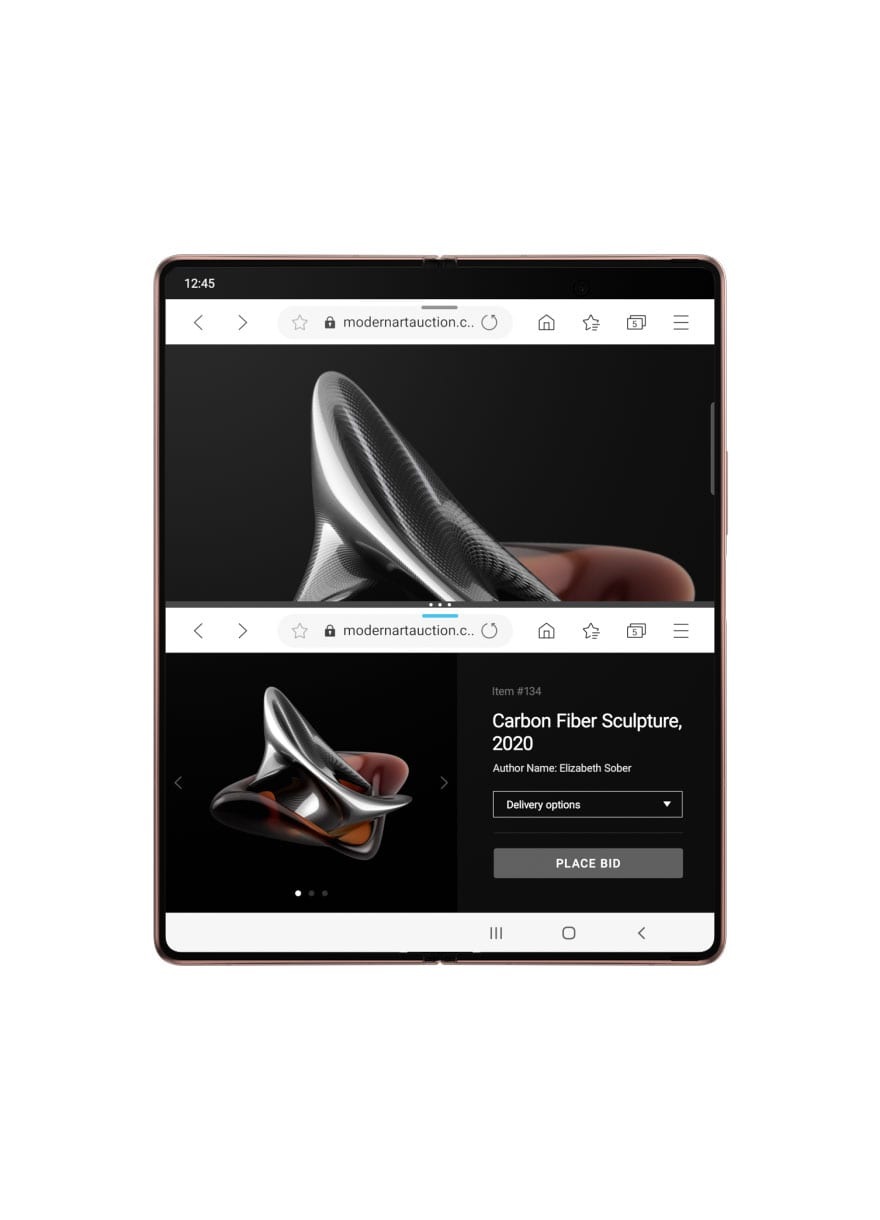 Keeps up so you can keep ahead
With the upgraded multi-window layout and App Continuity, you can multitask with two apps on the Cover Screen, move it to the Main Screen, open a third app with Split Screen and then simply tap to work or play where you need to.
App Pair
Now you can launch up to 3 apps simultaneously — and if you save the layout, it'll open that same way every time.
Drag and Drop
No more sifting through menus to move content from one app to another. Use your finger to easily Drag and Drop between apps.
Unfold for a whole new gaming experience
Take advantage of fast response times and smooth action on the 120Hz Main Screen. Or hook up to a Bluetooth controller and Galaxy Buds Live with improved latency so you can game in real time.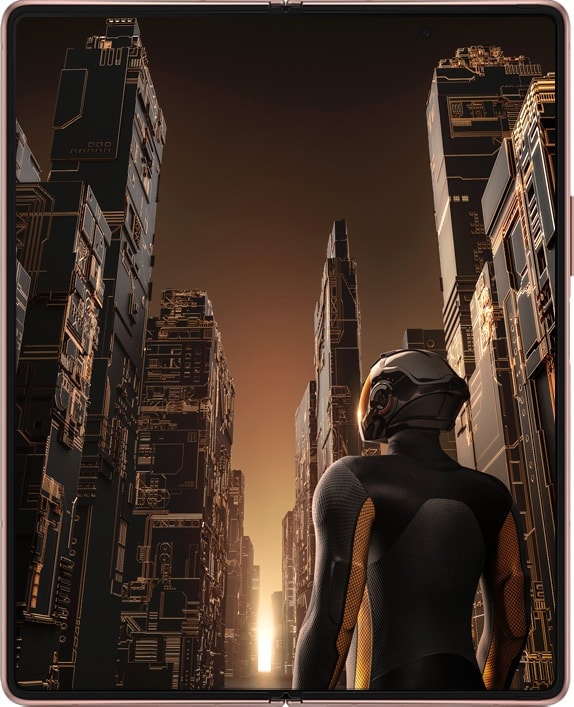 The dual battery made for a full day
The game-changing battery is back for all-day dual intelligent battery power. It combines the power of two batteries into one long-lasting 4500mAh (typical) power source. And with improved AI, Galaxy Z Fold2 5G actively saves energy for when you need it most, all day long.
See the perfect shot before you take it
Unfolded, Galaxy Z Fold2 5G lets you use both screens to make sure everyone likes the shot before you tap the shutter button. Frame up with the Main Screen, and the Cover Screen will give your subjects a preview to adjust their pose before the camera snaps.
Specifications
Performance like no smartphone before it.
Engineered to give you the flexibility to do more.
16GB Ram | 256 GB ROM
Long lasting dual battery
19.27cm (7.6") tablet like display
Dynamic AMOLED 2X
Flex Mode Camera
Related Products
You may also like